Borrisokane Primary Day Care unit
Project Name
Borrisokane Primary Day Care unit
Team:
Architect – O'Connell Mahon Architects
Structural Engineer – HGL O'Connor Consulting Engineers
Mechanical Engineer – Don O'Malley & Partners
Electrical Engineer – Don O'Malley & Partners
Quantity Surveyor– Edward Cotter Partnership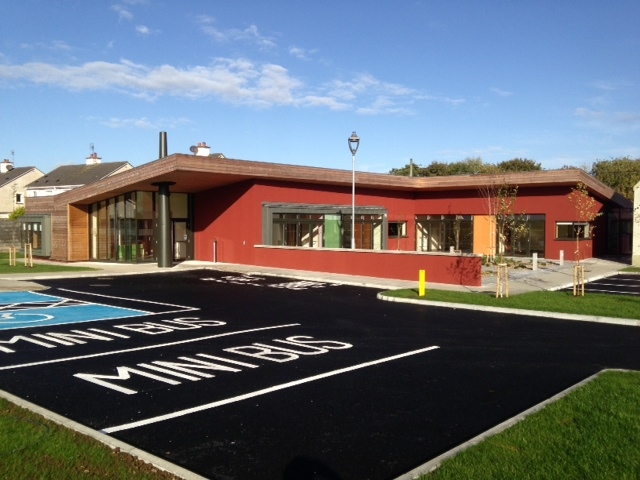 The project consists of a new Primary Care unit which has a link corridor to the existing building. Part refurbishment of the exiting Primary Care Unit, Borrisokane, Co. Tipperary. Associated site works including the re-location of existing site services, construction of a new roads, car parking and associated site services.
The building is a high quality, high finish over 520m2 and will accommodate a variety of treatment and therapies, training rooms and associated support rooms. It will serve to provide social activities for the elderly in Borrisokane and will include physiotherapy, occupational therapy, chiropody, laundry.